Maintenance of Méteo France / Safire's ATR42
Safire's ATR 42 that performs scientific flights including the EUREC4A mission in Barbados is passing through AIRPLANE DELIVERY for its calendar maintenance.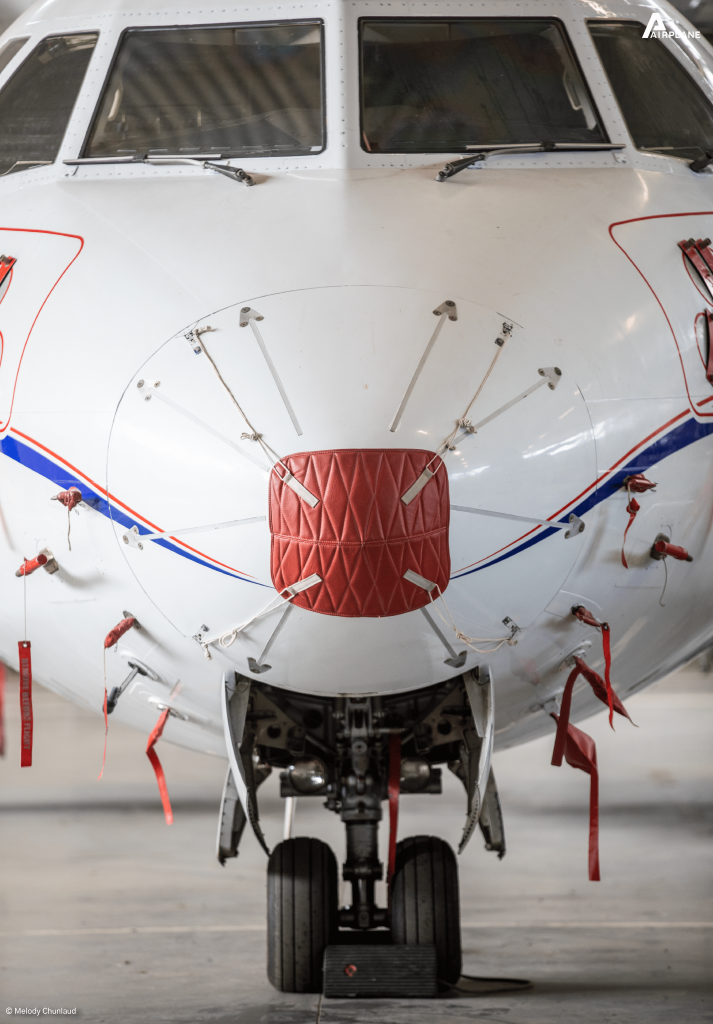 Safire's ATR 42 in the hangars of Airplane Delivery in Toulouse Francazal airport.
_ An Airplane Heavily Modified
Safire's ATR 42-320 is not an ATR 42 like the others. It was modified specifically for a scientific use in order to let the crew install instruments of atmospheric and environmental measuring. Since 2006, it has multiplied its missions across the world (Norway, Sweden, France, Barbados, Ireland and many others) thanks to equipment's perfectly adapted for the mission in the troposphere (chemistry, microphysics, remote sensing, turbulence).
_ Airplane Delivery in the Service of Science
One more time, Safire's ATR42 (Service des Avions Français Instrumentés pour la Recherche en Environnement) was handled by Airplane Delivery's teams for its calendar maintenance tasks before its departure for Barbados for the EUREC4A mission.
Airplane Delivery's team has performed the maintenance tasks of this particular aircraft for the past couple of years and is now completely familiar with this ATR 42 and its equipment's. We are very proud to be contributing to this project by putting our expertise at their disposal.